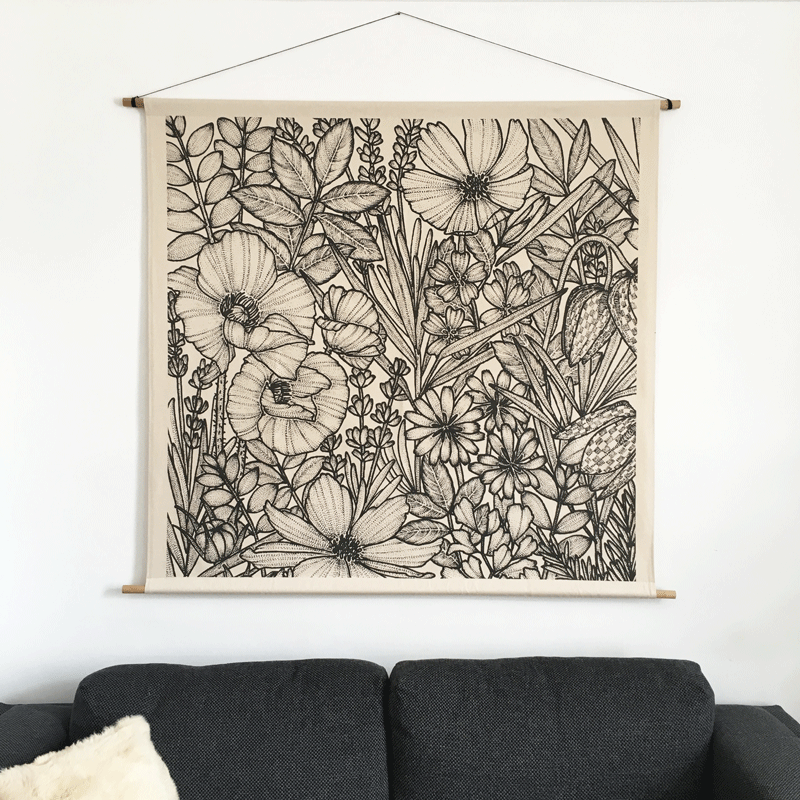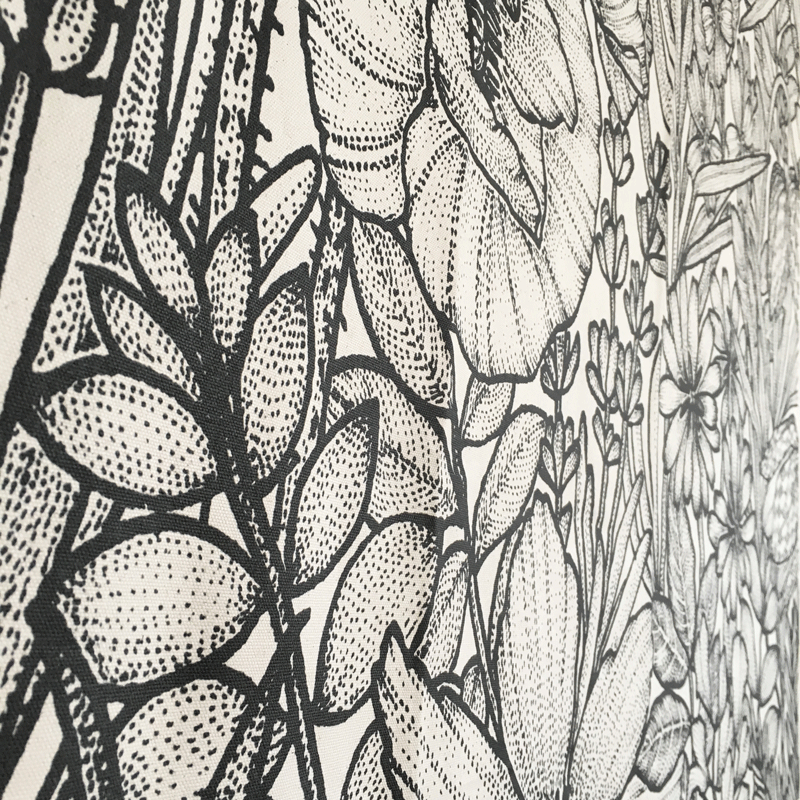 Bespoke 130cm Wildflower Wall Hanging
Double Oak Dowel
Black Cotton Twine
Bespoke wall hangings can be made in most(!) sizes up to around 140cm wide. My ready to purchase wall hangings measure 50cm across as standard but I love making custom larger sized wall hangings! I made the wall hanging pictured above for a really special space last year.
If you are interested in commissioning a bespoke sized textile, please email me at
hello@aimeemacillustration.co.uk
, including the following info -
- Preferred Design -
see all designs here
- Size (the size of your wall hanging will have an additional few cm's of dowel on either side of the fabric panel, bear this in mind if the space is a specific size)
- Shipping address to calculate a courier
- Deadline if you have one
- If you'd prefer a black painted or natural wood dowel.
I make wall haingngs with a single dowel as standard but I can add a second one to the bottom of the wall hanging if requested!